As the four primary chapters of this report illustrate, people's livelihoods in each sector are being impacted by digitization and platformization in different ways. However, there are some cross-cutting lessons. 
We draw from our framework, to highlight some cross-cutting lessons on how platformization and digitization are impacting the livelihoods of creatives, logistics drives, farmers, and MSEs. In this, we present results on crosscutting themes around rurality, gender, inclusion for differently-abled people, and fractional work.
Experiences vary from sector to sector.
Logistics is most obviously a platform livelihood, with independent contractors accessing day-to-day income opportunities through a dedicated marketplace app in ways that often resemble a "job" or "employment" but without security. 
In contrast, the ways in which micro-entrepreneurs (MSEs) engage in platform livelihoods include engaging with formal marketplace platforms, which puts them in competition with larger sellers, or through less formal social media channels to pursue "social commerce" via WhatsApp, Instagram, etc. 
The farmers interviewed are not representative of most Kenyan farmers, they were relatively well-educated, relatively urban, and remarkably excited about how these same kinds of channels, be they formal marketplaces or, particularly, social media approaches, help them thrive in upmarket agricultural ventures.  
Finally, creatives are, in many respects, a unique or edge case; their experiences with platformization are quite instructive given how extraordinary the creative process is. Like other platform workers, visual artists and musicians offer products or services, thus creative workers also have to figure out how to work with algorithms on both domestic and international platforms to survive. 
Quality of experiences is assessed more broadly than on income alone.​
On economic factors, income, market access, and flexibility often were trade-offs for platform workers. As to subjective factors, logistics drivers seemed to experience more challenges in being managed by an algorithm and a tight set of rules, in contrast to the enthusiasm expressed by creatives, MSE entrepreneurs, and farmers. In terms of human development factors, safety and learning opportunities vary widely across sectors; logistics involves minimal opportunities for advancement, while the sales sectors involve more opportunity.
Workers' engagements with platforms are multifaceted.
Creativity around social media was common among all sectors spanning social transport, social commerce, social creativity, and creative promotion, and even social agriculture. Thus social should be seen not as a standalone and distinct part of the economy but as a new part of the repertoire of many platform workers and sellers.
We also noticed fractional use of platforms possibly due to 'side hustle' being a common practice in Kenya. Similarly, in some cases, people work for or employ other people within their platform businesses. We widely observed evidence of complexities and blurring of fractional work as people marshaled their own resources, whether support from friends and family, support from otherwise invisible employees and helpers, or combinations of online and offline hustle, to make a living.
Rurality – Digital innovation and the cultivation of platform practices is still mostly urban. It may be up to a variety of actors, not just the platforms themselves, to aggregate and learn how to make these systems more approachable and usable for people living in rural areas.
Gender – Similarly, participants described some of the long-standing dynamics of gender in each of the four sectors. We still have more male than female logistics drivers. However, it does seem to be the case that young Kenyan women are successfully navigating social commerce and even social agriculture. In 2021, we are conducting a follow-up study specifically on gender to expand on these themes.
Inclusion for differently-abled people –  Despite various limitations, differently-abled people mentioned being able to participate equally, "with online, people first judge you by your work, not how you look." Some sectors like logistics are, however, limited based on the nature of the work. While platforms are levelers, differently-abled people mentioned the need for additional resources to be at par. For instance, deaf people may hire interpreters, while persons with limited mobility may need resources that provide help with logistics.
Covid-19 – As discussed in the sector studies, and in another storytelling project, platform workers and sellers experienced different paths during the crisis. Those in logistics fared better as the logistic platforms established themselves as essential service providers and delivery agents. While they initially received support from platforms with PPE, more vulnerabilities were exposed, especially around health and security and the lack of social protection and benefits. 
Within MSEs, demand in some shops dropped; in others, the switch to online shopping was an opportunity to deepen and expand their online presence. Some were able to quickly pivot by observing what the market needed, those importing, getting product supply was a challenge. 
Farming saw a great shift during COVID-19, with a new breed of online and social farmers. Others, especially part-time farmers, struggled to oversee their farms especially during the lockdown, cessation of movement, and border closure. Others lost their business-to-business markets due to the closure of schools, restaurants, and hotels. Due to increased home deliveries and most people being at home, food demand and supply were high. 
Creatives focused on their digital platforms and put in more time to connect with fans, build their audience, and tap into new ways of keeping their followers engaged. Our study sister study on COVID-19 resilience goes into more detail on some of these issues.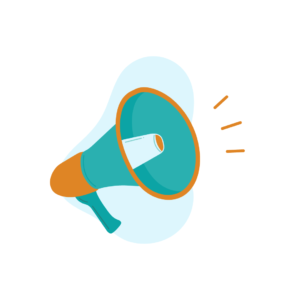 These four studies and the experiences of the young people involved in each of the four sectors can be a useful input to improve the conversation and framing of both gig work and new forms of e-commerce as they are developing in Kenya and beyond. We heard considerable distinctions in the quality of experience between logistics (gig work) and some of the entrepreneurial elements of e-commerce, farming, and the creative sector. We were struck by how reflective and skilled people were in talking about their own digital livelihoods, in understanding and sharing their complex new relationships with technologies that sat between them and their markets, or have begun to serve as a new form of employer.
Without quantitative assessments of how widespread these livelihoods are, or what the income pathways associated with them may be, it is difficult to suggest definitively that they are "good" or "bad" for Kenya, but they are certainly salient. COVID-19 has accelerated e-commerce in many segments, and the continuing spread of social media and smartphones amongst Kenya's young population is setting the stage for growing participation in the platform economy.  
Explore the different sector reports​
Farmers – Formal marketplaces; social agriculture through social media channels, social support via online groups.
Logistics  – Fast-paced work, driven by the algorithm. Structured weekly earnings, support in bookkeeping, budgeting, and saving.
MSEs – Experiences with platform sales (via formal marketplaces, social commerce, paid and free online advertising).
Creatives – Digital channels as a source of inspiration, distribution, and a platform to educate audiences on the value of art.
This platform livelihoods research was conducted by Qhala in collaboration with Caribou Digital and in partnership with the Mastercard Foundation.